We are an independent family owned and operated elderly care provider that is regulated by the Care Quality Commission (CQC).
We are proud to have built our care service on the strength of our local reputation, recognising that from your perspective it is the quality of carers that matters and so your carer's training and development is our key focus.
Most of our referrals are word of mouth from existing customers who recommend us to provide care for their friends and family.
Maintain independence in a homely setting
Supported Living properties offer 'group living' which provide a combination of privacy and companionship.
Supported Living is co-shared housing where you will have your own private bedroom area (and often en-suite) plus shared areas including lounge, dining room, conservatory, gardens etc.
This enables you to maintain a feeling of independence whilst being in the company of others.
It is designed to provide accommodation and support to live your life according to your individual needs in a "homely" setting.
What is Supported Living?
It will be "your home", and you are encouraged to play an active part in the decision making process of who lives and works there. You can furnish and decorate your room to your own taste and even bring a pet with you (subject to the agreement of your fellow tenants).
Supported Living is centred around you, enabling you to live your life the way that you want to. Your wishes, needs and desires can be catered for in terms of your environment, support and (if needed) personal care by offering you flexibility and choices of how you spend your income. Different settings offer different levels of personal care and support, so you can choose one to suit your needs.
Supported Living and Moorcare 
Moorcare offers 24/7 care at both of our bungalows by qualified, experienced DBS checked carers.
We help you with everyday tasks such as personal care and dressing.
We prepare and make home cooked food daily.
Thornhill Supported Living Bungalow
Thornhill is located in Tavistock West Devon.
Thornhill has been running successfully since 2010.
It has six bedrooms and most have ensuite facilities. Thornhill has a large lounge and conservatory where people meet to eat and socialise. Thornhill is set in a quiet residential area within Mature gardens. We can accept pets at Thornhill as long as its okay with the current tenants.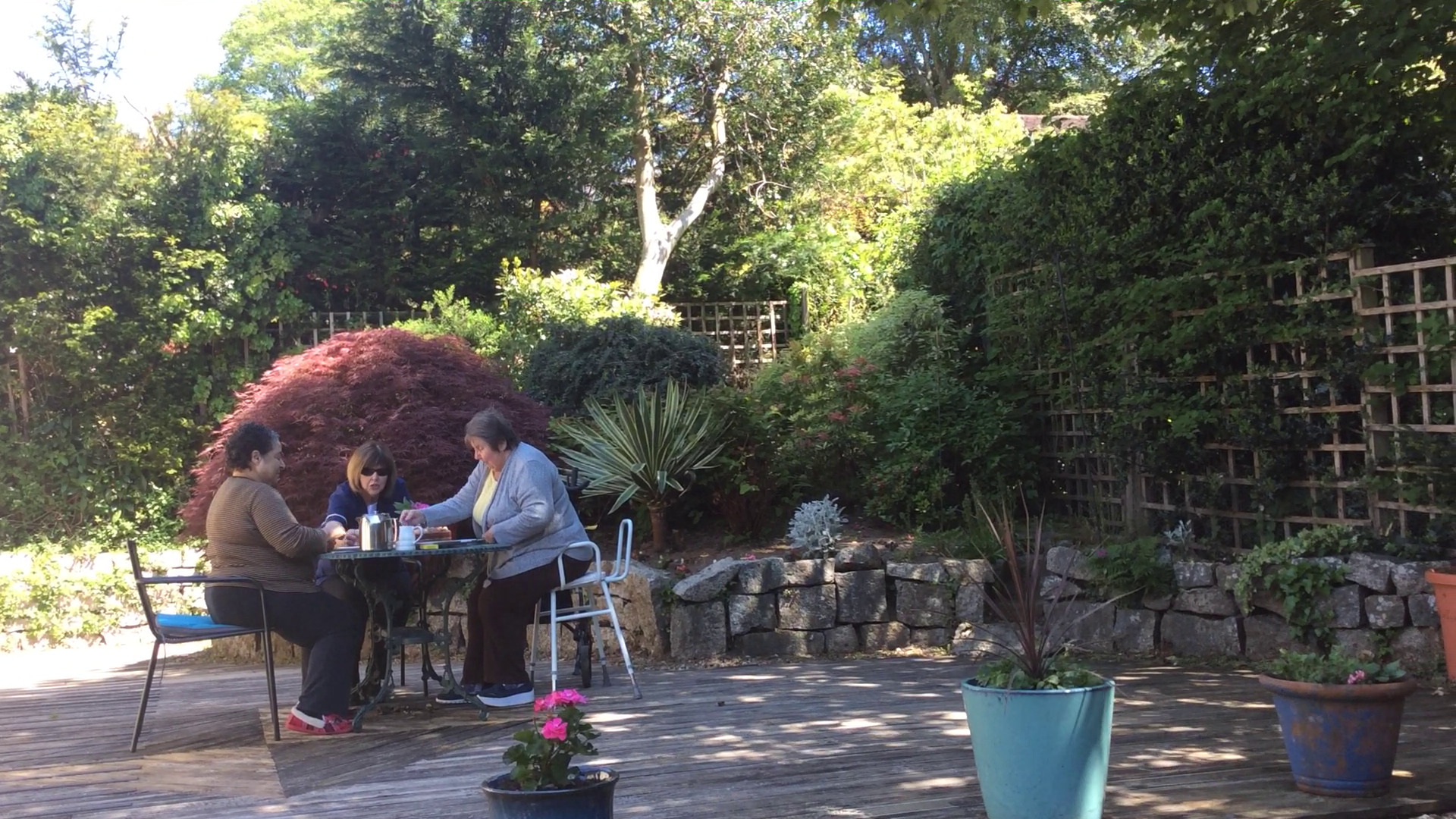 Tretor Supported Living Bungalow
The bungalow is light and spacious with large and mature gardens. Tretor has five en-suite bedrooms all with wet rooms. Tretor all has a large kitchen diner where everybody gathers to socialise and eat meals.
It also has lovely lounge overlooking the garden which feels light and airy.
We offer 24 hour care and support at Tretor.
Why choose Supported Living at Moorcare ?
Supported Living as a care option is relatively new to older people.
Supported Living is a more flexible option than a residential home and we are the leaders for Supported Living for elderly people in West Devon, offering a bespoke care setting for you or your loved one. It is an excellent option as you can still live in a normal homely environment. 
We also offer Supported Living if you or your loved one has mild to to moderate dementia and needs 24 hour support and care.
If you have a question about our Supported Living bungalows, please contact us.
We are only too happy to discuss how we could help you or your loved one.
Call us on 01822 616 020 or submit your details below and one of our team will be in touch.
We have found the Care provided at Tretor to be of the highest quality in all aspects. It has given our Mother a new lease of life. She is part of a small, friendly community which is styled to look after the specific needs of each individual.
"The care Moorcare has provided for my husband in the last five months has been outstanding. Extremely reliable and compassionate. All the carers actually care and my husband looks on them as his friends.
Thanks to you his discharge from hospital to home has been very successful."

Unit 25, Atlas House,
Tavistock, Devon, PL19 9DP
Why Choose Moorcare Devon
We are a family owned and managed aged care company, based in Tavistock, with family values at heart.
We are proud to have built our care service on the strength of our local reputation in Devon, recognising that it is the quality of carers that matters.